The High-Performance Buildings Caucus of the U.S. Congress was formed to heighten awareness about the major impact buildings have on our health, safety and welfare as well as the opportunities to design, construct and operate high-performance buildings that reflect our concern for these impacts. The Caucus is bipartisan and is co-chaired by a member of Congress from both major political parties. The High Performance Building Coalition was created to support the efforts of this Caucus.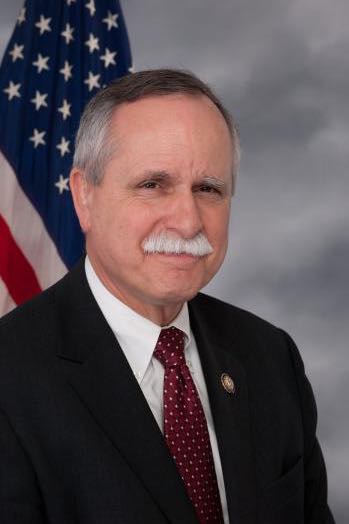 David B. McKinley, P.E. has represented the First District of West Virginia since January 3, 2011.
David is a proud, seventh generation West Virginian and a native of Wheeling. After graduating from Purdue University's civil engineering school, he worked in the construction industry as a certified professional engineer.
David is the founder of McKinley and Associates — an architectural and engineering firm — with offices in Wheeling and Charleston, W.Va. and Washington, PA. Over the 44 years that David ran the business, he created hundreds of jobs.
As one of two professional engineers in Congress, he has a seat on the Committee on Energy and Commerce, where he has been active on issues related to the coal industry, environmental regulation, energy efficiency, and health care. He serves as the vice-chairman of the Subcommittee on Oversight and Investigations.
David is married to the former Mary Gerkin from New Martinsville, West Virginia and they are the proud parents of four children and six grandchildren
Congressman Peter Welch has been a champion of working Vermonters throughout his distinguished career. Since his election to Congress in 2006, he has been widely recognized as a skillful legislator who chooses governing over gridlock.
Peter was born in Springfield, Massachusetts and graduated from the College of the Holy Cross. As one of the country's first Robert F. Kennedy Fellows, he fought housing discrimination in Chicago and went on to earn a law degree from the University of California, Berkeley. He settled in Vermont's Upper Valley and worked as a public defender before founding a small law practice.
In 2006, he was elected to Vermont's seat in the U.S. House of Representatives. Peter's accomplishments in Congress reflect his strong commitment to bringing people together to find common ground on the challenges facing our nation. In an era of partisanship, he has worked across the aisle to create jobs, invest in energy efficiency, increase access to affordable education and health care, protect our national security and civil liberties, and care for our veterans.
Welch is a Chief Deputy Whip of the House Democratic Caucus and a member of the Democratic Steering and Policy Committee. He serves on the Committee on Energy and Commerce and the Committee on Oversight and Government Reform. For more information on his committee assignments, click here.
Peter is married to Margaret Cheney, a member of the Vermont Public Service Board. They share a home in Norwich, Vermont.